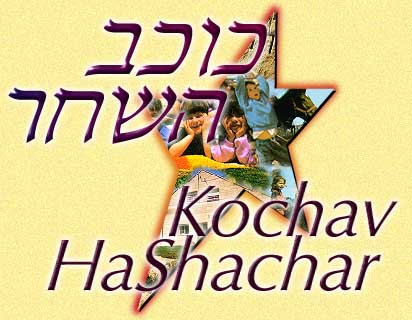 Housing Opportunities
Demand for housing in Kochav Hashachar has been on the rise lately. Prices in Kochav Hashachar tend to be lower than comparable homes in Beit Shemesh or Gush Etzion.

For Sale

There are currently 3 different models of semi-detached homes for sale:


"Design 1" is comprised of 106 square meters on the first floor, including 2 bedrooms (option for a third) a large open-design living room and dining room (with patio access), spacious kitchen allocation, front coat-closet, 1 and 1/2 bathrooms and a seperate laundry room. These homes come with the staircase structure already in place, affording instant access to the unfinished second-floor of an additional 90 square meters, including a porch. Prices start at $131,000. Immediate occupancy.


"Design 2" includes a 95 square meter first-floor containing 2 bedrooms, an open-design living room and dining area (including a Bay Window overlooking the breathtaking northern view), front coat-closet, 1 and 1/2 bathrooms (allocating space for a washer and dryer) and kitchen. The unfinished second-floor offers an additional 90 square meters of useable space, divided to your specification and built at the buyers option. Prices start at $113,000. Immediate occupancy.


"Design 3" Details are not yet available.
All purchasing opportunties offer modern designs combining wide-open space with practical useage and afford expansion options either immediately or in the future.

Please note that the dollar figures quoted here are only approximations since the houses are actually sold in Shekels. Given the recent fluctuations in the Dollar-Shekel exchange rate, these prices are liable to change in both upward and downward motion, depending on the currency markets.

The town council is currently in negotiation with contractors for the constrcution of scores of townhouses. More information will be available shortly.


For Rent
A limited number of rentals are also available at very reasonable prices.

Ashkubiot are essentially pre-fab, free-standing houses. The baisc ashkubit consists of 2 "blocks" of 24 square meters each (total of 48 square meters) which are seamed together to form one unit. One "block" contains a "multi-purpose-room" which includes the kitchen and dining area, a shower room and toilet. There is ample space to install a washer and dryer (even full-size Maytags!). The other "block" is split into 2 bedrooms, one of 10 square meters, the other of 14. Base rent on these units is approximately $120 per month. Larger ashkubiot (with from 1 to 3 additional bedrooms) are available for larger families.

Caravans are very similar to mobile homes. They are approximately the same size as the basic ashkubit and have the same number of rooms, but offer a different layout. Caravans are slightly cheaper than ashkubiot.

Lately, a small number of private rentals have been offered in the yishuv. Rental prices are difficult to gage, however, a 90 square meter house was recently rented for $250 per month. There is, however, no guarantee that private rentals will be available at any given time.

Financing

Currently, the Israeli Government is offering first-time home buyers (including Olim Chadashim) who purchase or build in Kochav Hashachar the following "guaranteed" mortgages and grants (via Mortgage Banks):


Family Size
Source
Amount
Interest Rate
Monthly Payment
Up to 3 Children
Mortgage
NIS 89,000
4%
NIS 441
Grant
NIS 43,000
-
-
4 to 5 Children
Mortgage
NIS 96,000
4%
NIS 476
Grant
NIS 47,000
-
-
6+ Children
Mortgage
NIS 107,000
4%
NIS 530
Grant
NIS 52,000
-
-


In addition, Kochav Hashachar has been approved for "Halvaat Makom" as follows:


Source
Amount
Interest Rate
Monthly Payment
Loan
NIS 30,000
4.5%
190
Grant
NIS 30,000
-
-



Thus, a young married couple is automatically eligible for NIS 192,000 (approx. $46,000), NIS 73,000 (approx. $18,000) of which is a grant. Naturally, you can borrow additional sums directly from your mortgage bank, depending on your particular financial situation.
---
All About Kochav Hashachar.